LONDON --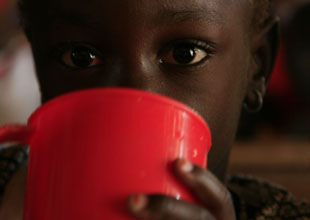 The Really Good School Dinner takes place from 26-30 January 2009. During this week school children throughout England will pledge to empty their plate to fill that of a child in the developing world.
By giving just 10p each dinner time they will help provide nutritious school meals for children in countries around the world, like Kenya and Afghanistan.
Providing free school meals to children in the developing world encourages children to attend school. Schools in which WFP school feeding has been introduced have seen enrolment increase by more than 20% in the first year alone.